Archbishop Charles Agyinasare, the founder of the Perez Chapel International has said a small village located in the Ketu South Municipal called Nogokpo is the headquarters of demons in the Volta Region of Ghana.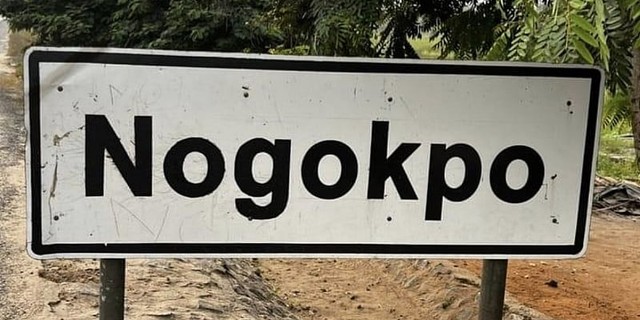 He made this known after a near-tragic incident he experienced at Nogokpo.
He said he went to a crusade at Aflao with his pastors and had to pass through Nogokpo to the next town.
According to him, when they got to Nogokpo, the tyres under the four-wheel drive they were using came out under the car adding that it happened after they had preached about witchcraft and destroyed their works on the second night of the crusade at Aflao.
He said "Nogokpo is the demonic headquarters of the Volta Region. We only have not said it but the second night, I made Bishop Yaw Adu talk about witchcraft and we disgraced the witches and the wizards. When we were driving from Aflao to Agbozome, immediately we got to Nogopko, Bishop Yaw Adu's four-wheel drive, the tyres came out from under the car."
Nogokpo is considered by many to be the quickest results-oriented shrine in Ghana.
It is patronized both by locals and foreigners to seek answers of whatever kind either their destiny or revenge. Sometimes people jokingly use the name to frighten people but it is believed such acts can anger the gods.