Vanessa Nicole, the mother of Funny Face's children, has addressed the backlash and trolls she has been facing after she hinted at a possible reunion with the father of her kids, Funny Face.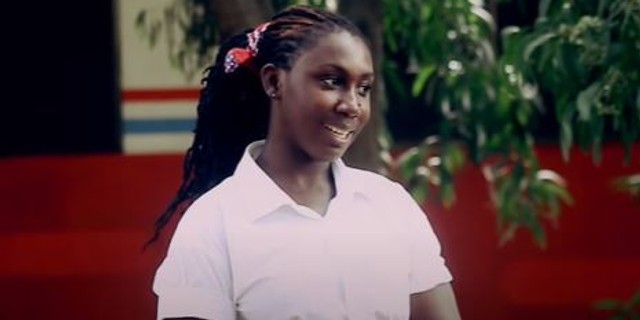 Amidst the online uproar, Funny Face and Vanessa have become trending topic on Twitter, with many users insisting that Funny Face should not entertain the idea of reconciliation, considering how Vanessa allegedly abandoned their relationship, took off with their children, and caused him significant emotional pain.
Netizens are concerned that Vanessa's return might potentially trigger Funny Face's previous mental health struggles, especially since he has been on a path to recovery.
While Funny Face has yet to comment on the matter, Vanessa has taken it upon herself to address her critics through her social media platforms.
In one of her posts, she urges people to watch the full interview before passing judgment, highlighting that those who speak without proper understanding are simply indulging in the cheap and uninformed nature of social media, where anyone can create an account without undergoing any mental health assessment.
"The sensible ones will watch the full interview before commenting. The ignorant ones will say anything because talk is cheap, and besides, social media is a place you can open an account without any mental checkup."
In another post, Vanessa emphasizes her priorities at this stage in her life, stating that she values consistency, stability, loyalty, and respect above all else.
"At this age, I'm only interested in consistency, stability, loyalty, and respect"
Some days ago, Vanessa had disclosed her intentions to make amends with Funny Face if given an opportunity.
In an interview with Kwaku Manu, she established that she has matured over the period and that, she wouldn't hesitate to embrace the idea of re-uniting him with the kids and herself.
"If Funny Face would want the kids and me to come home at least for a week or two, why not? It gets to a point in life where you have to mature. We have done a lot of things and been through a lot. We even have kids, three of them. So, spending a week or two with him won't make any difference. It's not like I intend to hurt him or he might hurt me. He would've hurt me long ago if really, he wanted to," she told Kwaku Manu.
This revelation did not go down well with Ghanaians as the took to social media to advise Funny Face not to accept her back.