Ex-Ghana captain Stephen Appiah has opened up on how he used to pay for flight tickets for his teammates when the national team wasn't attractive to players.
He noted that he even used to use his own money to pay for the winning bonuses of his international teammates.
Appiah said this when he expressed his disappointment at how football is being run in the country at the moment.
The former Juventus star further hinted that his sacrifices haven't been appreciated enough and said he hopes things improve soon.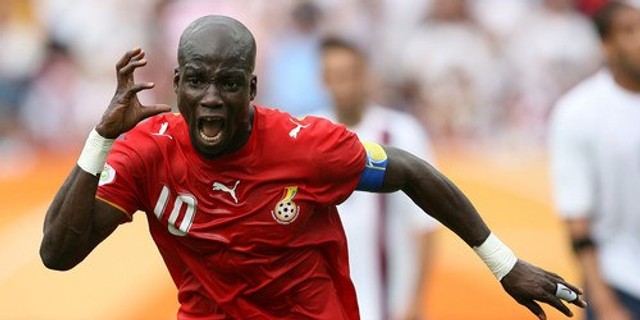 "One thing that is painful is that, some of us we are very humble. But when you know your value, you don't want to do certain things or mingle with certain people. We all want to help because we have helped before even if it wasn't enough," Appiah told Sompa TV.
"There was a time everybody (players) had no interest in playing for Black Stars. There was a time I had to pay for players' plane tickets to Ghana and there was a time I paid winning bonuses.
"So today if I see how things are been done, I ask myself why did I waste my money? But we hope that one day it will be well."
The 42-year-old also expressed his wish to one day witness an ex-footballer leading the administration of the sport in the country.
According to him, many of his former colleagues have been sidelined and are not being allowed to bring their knowledge to the fore.
"Legends and former players are not getting the chance around football administration. I have learnt something, that football is run by footballers. It is not the grammar or English that you speak," he said.
"It is about insights, that is why when I went to Italy, without speaking Italian I could understand the coach who was speaking Italian.
"I hope that one day, not me Stephen Appiah necessarily, but I hope one day; one of us will get to lead and we will all support."
Appiah called time on his football career in 2012, having served as Ghana's skipper when the country qualified for its first-ever FIFA World Cup in Germany in 2006.